Sky Bridge Club
Hello, I'm Graeme from Sky Bridge Club. I'd like to invite you to come on over and play a few hands with us.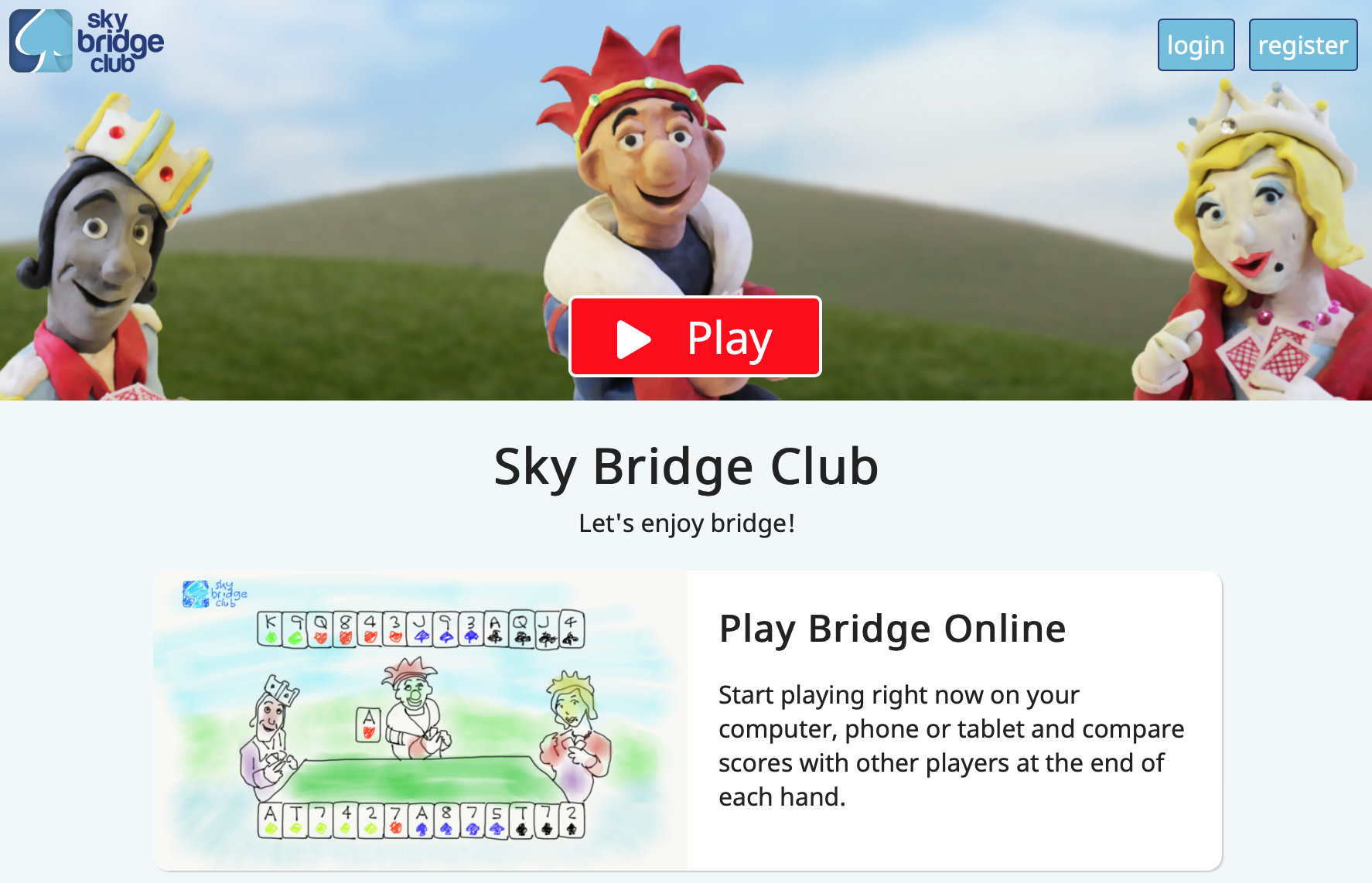 You can register free.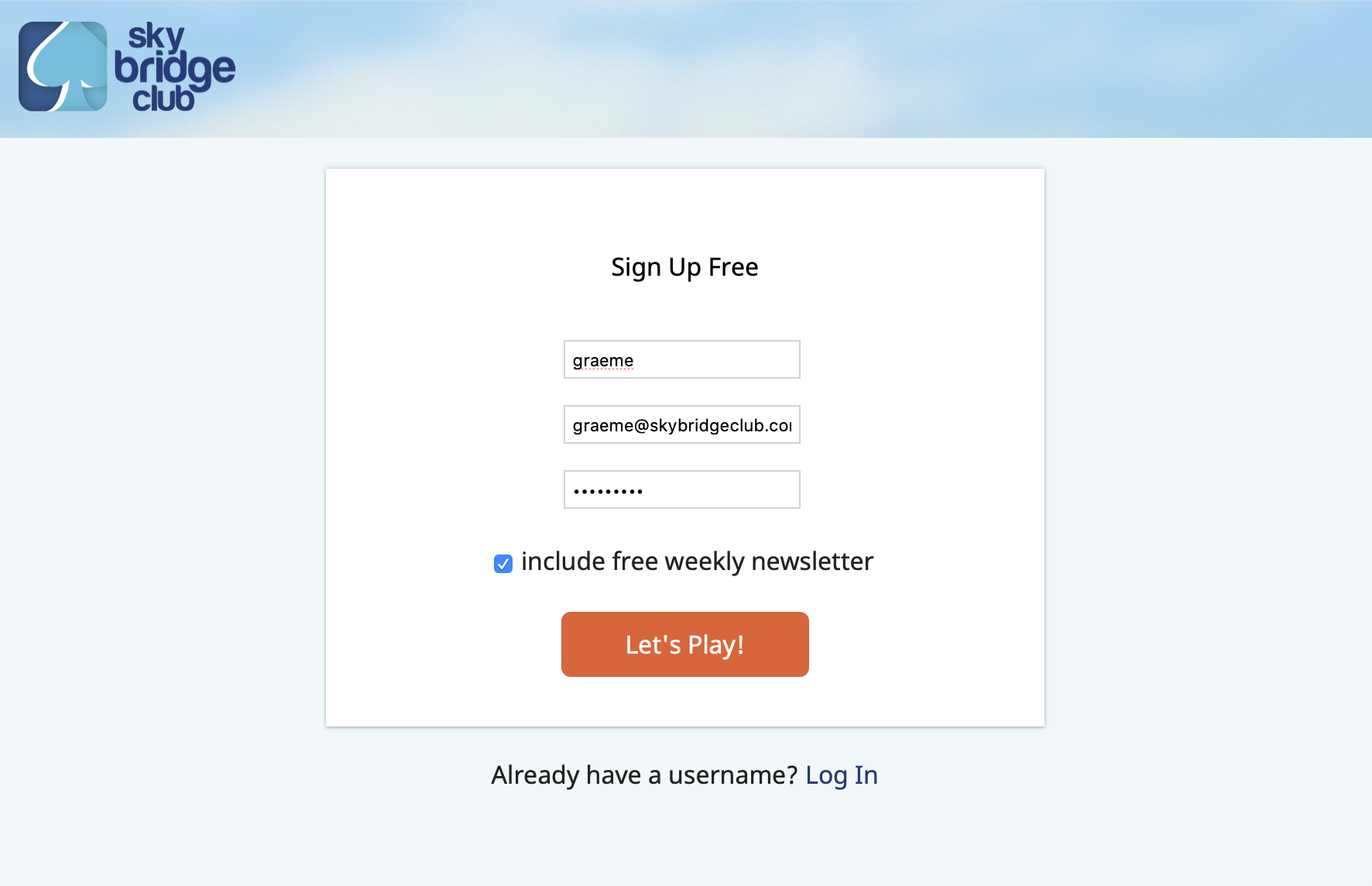 Enter a username, email address and password.
Play bridge online
Now you're ready to play. Click the big red play button in the top right corner.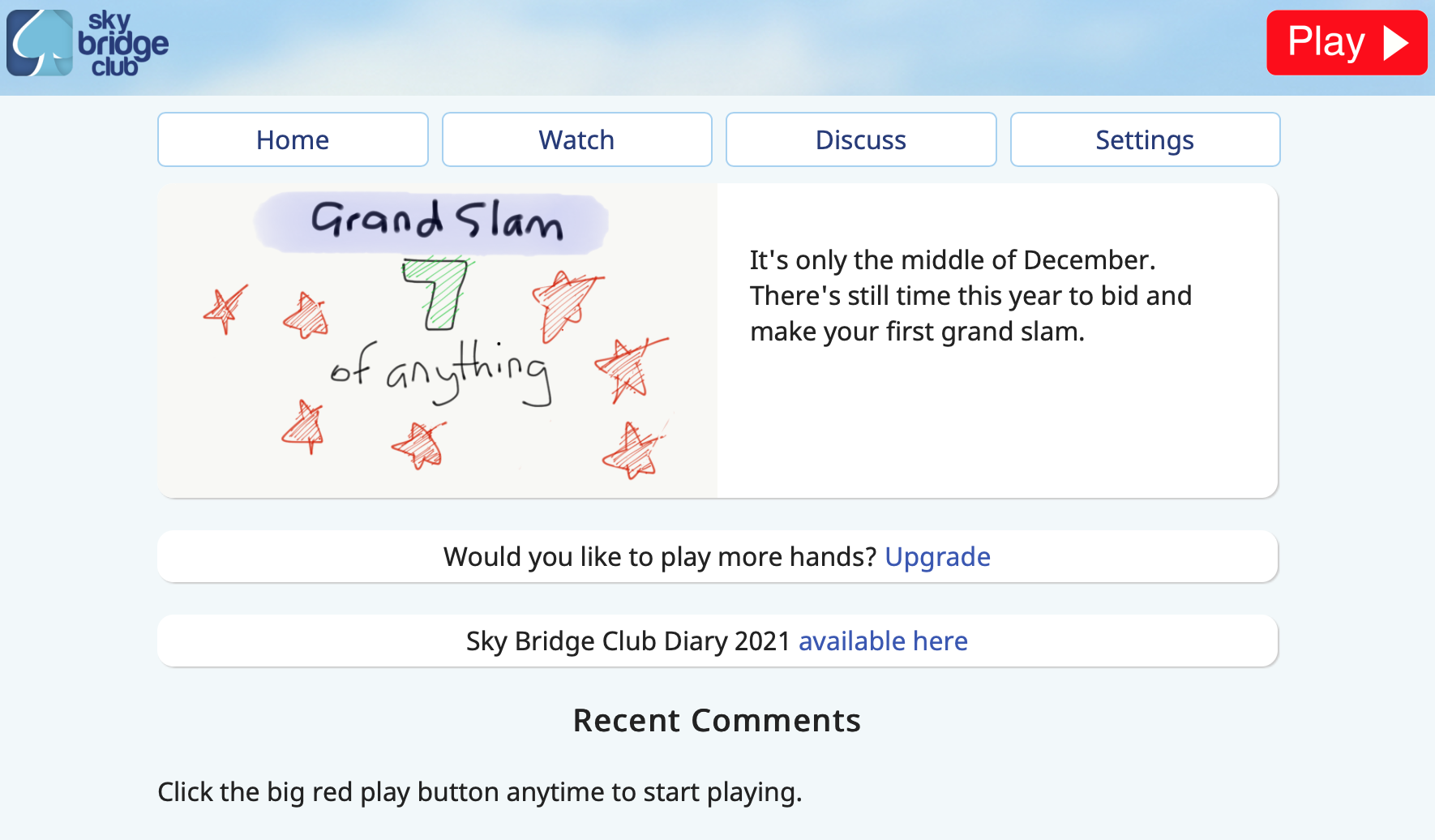 The play button takes you to the game screen.
Use the bidding slider to select a bid.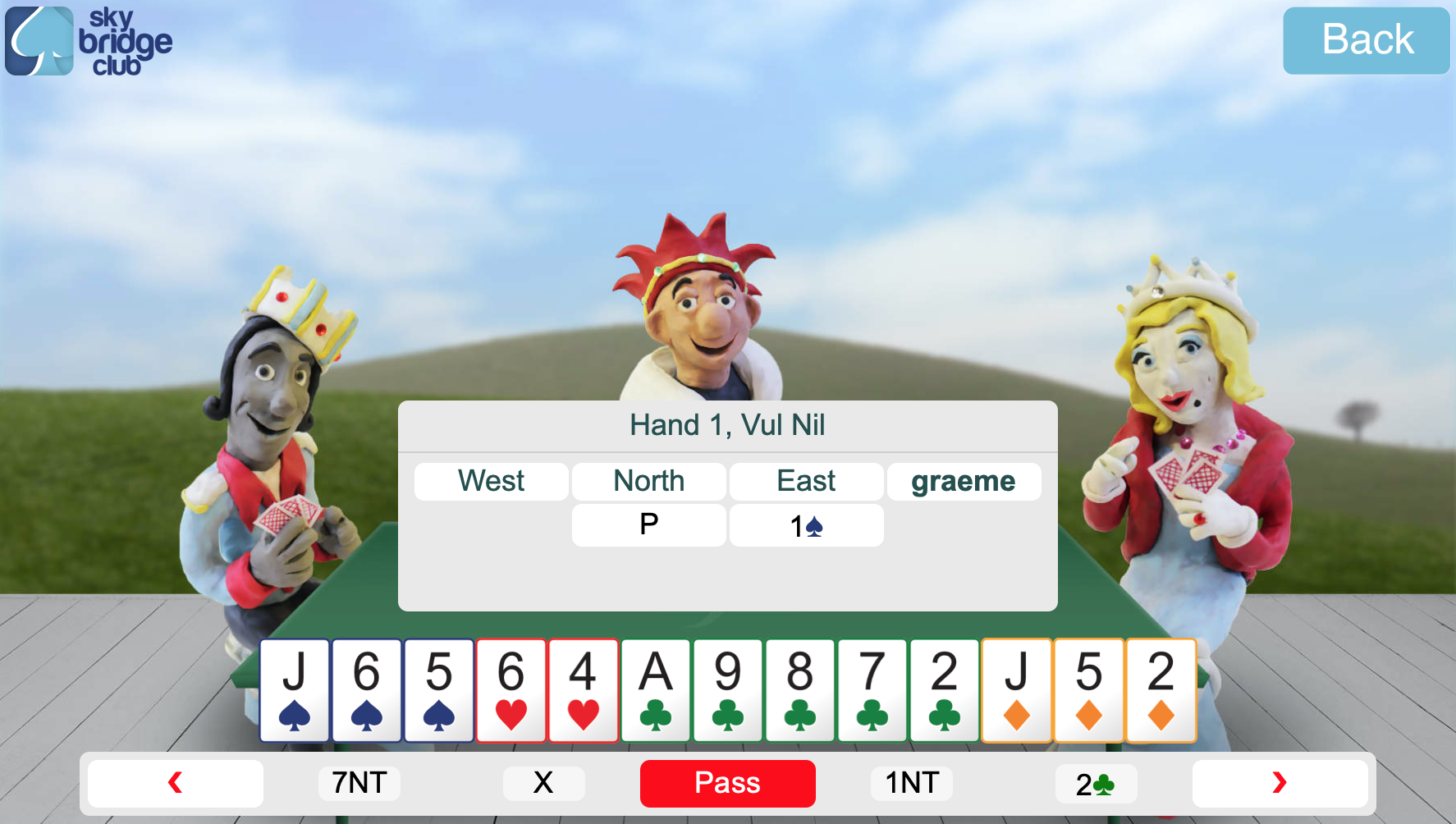 Click the red bid button.
Playing is easy, just click on whatever card you want to play.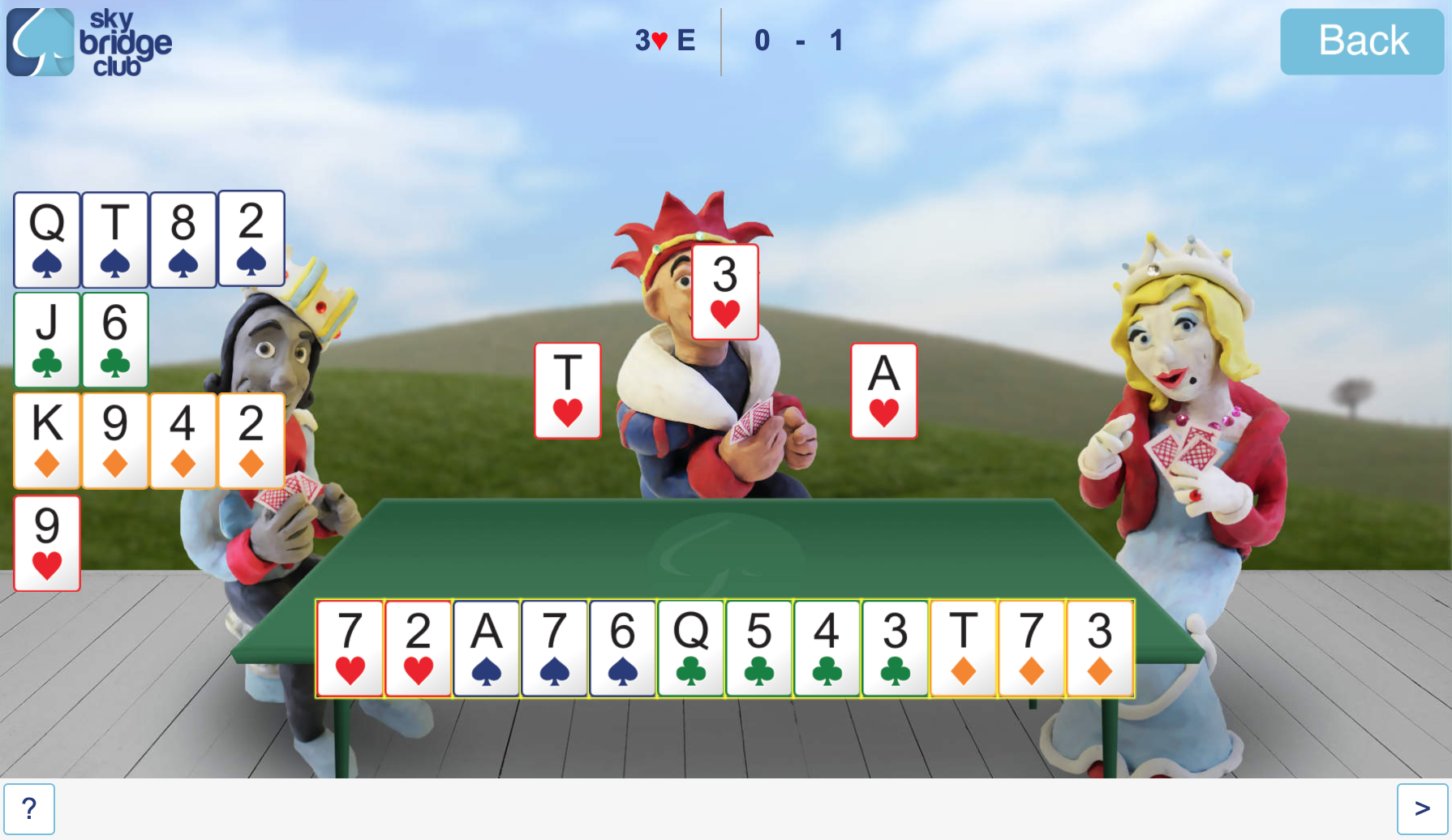 The yellow glow reminds you it's your turn.
Hints
There's a hint button if you're not sure what to do.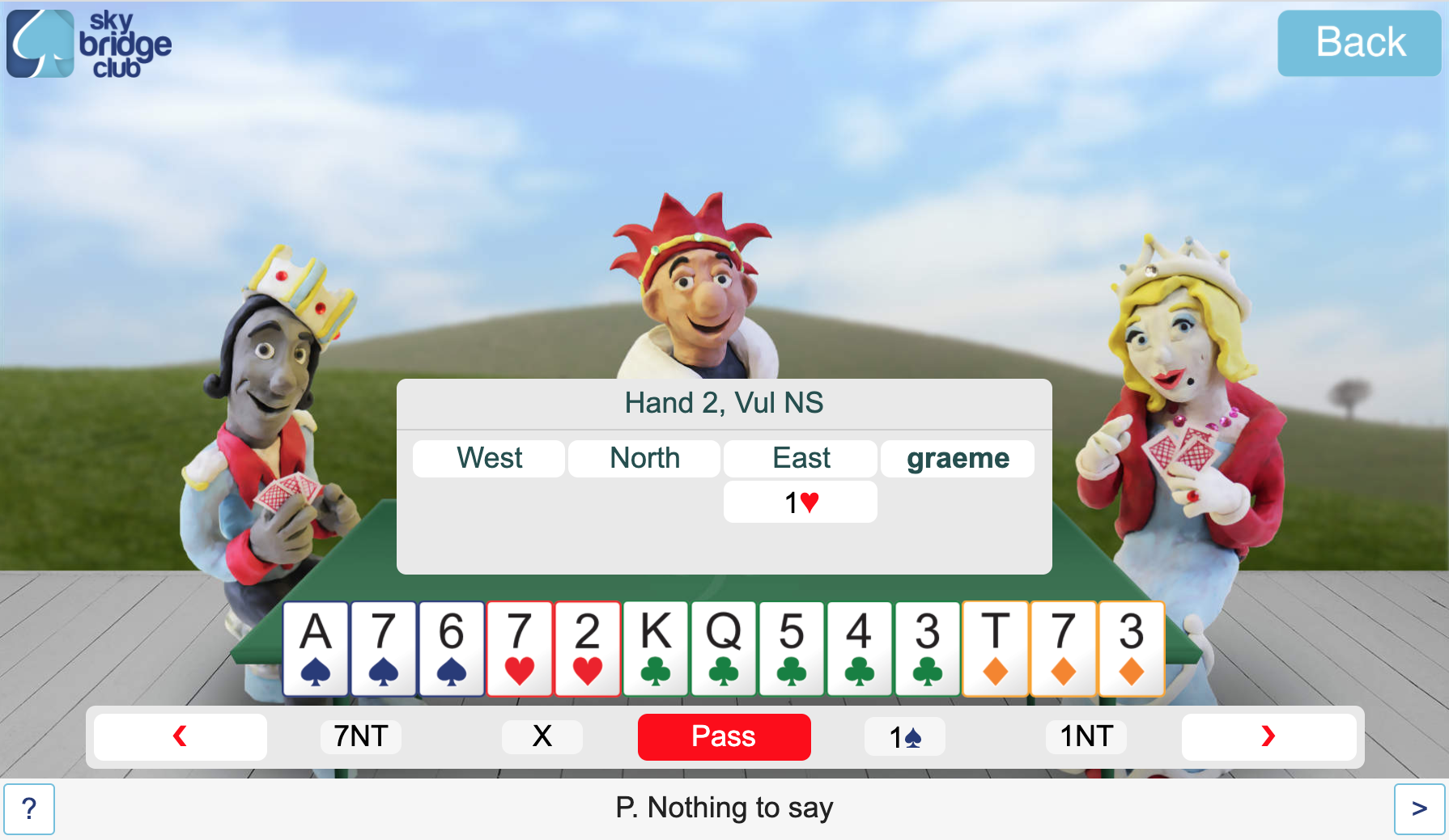 Hints are available on every hand.
Scoring
You'll be able to compare scores with other players at the end of each hand. Your own result is marked with an * to make it easy to find.
Only the first attempt playing a hand will record a score and a ranking for that hand but you can replay as often as you like. After you've finished a hand you can be replay from another seat. Your replay score will be shown but not recorded.
You'll also be able to check the scores of our featured players, the ones who have been doing consistently well.
Looking at the results of featured players is more helpful than looking at the top scores for all players because there's often a little luck in achieving those tops! If the long term winning players are playing a certain way then we're wise to adopt their style of play.
You can ask questions about any of the hands that you've played.
Ladder
Your rankings for hands 1 through 10 are used to calculate your ladder results. You'll need to play all 10 hands.
Watch the Livestreams
Every week I play through 10 hands. You can join in and ask questions as I play or watch the replay later.
You can play the same hands yourself either before or after the livestream.
Improve your bridge
Join us in the discussion section for bridge tips and lessons.